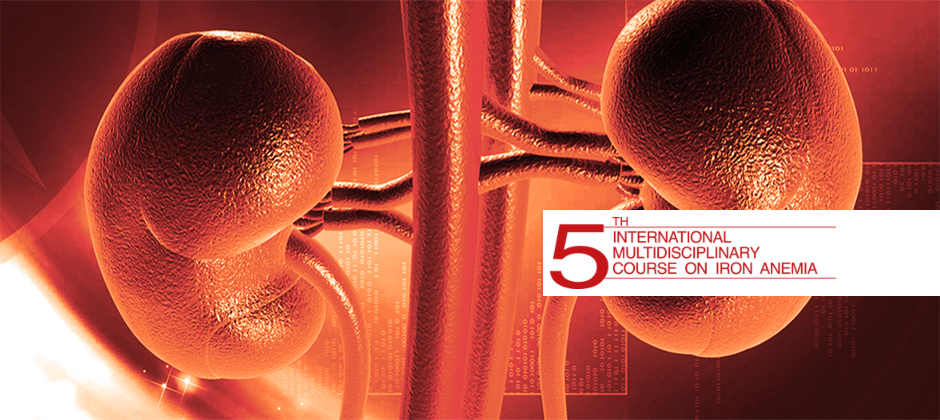 Few days after the 5th International Multidisciplinary Course on Iron Anemia, we finish our discussions with the last branch of medicine that will be the focus of the two days of the course, nephrology. A study published in the Italian Journal of Nephrology (Diagnosis and treatment of iron deficiency anemia in patients with non-dialysis CKD, G Ital Nefrol 2013; 30,6) concluded that half of the Italian nephrologists are dissatisfied with the available iron therapy and that the therapy management difficulties and operating limits of the hospitals and clinics are seen as barriers to the prescribing of intravenous iron therapy.
Today Professor Sandro Barni, Director of the Department of Oncology at the Treviglio Hospital (BG) and president of the course, will tell us about the last major topic that will be discussed during the course.
Nephrology has returned after last year's break: what's new? Why is treating anemia in nephrology patients still considered essential?
"This year nephrology returns to the forefront. Kidneys, erythropoietin, anemia: they are all linked. A frequent complication of chronic renal failure (CRF) is anemia, which may be dependent on an inadequate production of erythropoietin and/or an iron deficiency, as a result of inadequate intestinal absorption or the mobilization of deposits. The prevalence of iron deficiency in patients with CRF is estimated to be between 25% and 70%. Almost all kidney patients develop some form of chronic anemia over the course of their lives. Erythropoietin is often used."
What are the benefits of treating these patients with oral sucrosomial® iron?
"New formulations such as sucrosomial® iron are replacing the old forms of iron also in this area. My nephrologist colleagues will talk about this at the course, they have already published several works and they are now key partners of Pharmanutra."
With these comments, we close our discussion of the four topics to be covered at the Course on May 31st and April 1st at the Hotel Metropole in Florence: from Patient Blood Management (PBM) as a holistic approach to the management of blood, and anemia in oncology as the "origin" of the disease; from cardiology as a relatively new branch in which to explore the theme to nephrology, where iron deficiency anemia unfortunately is a frequent complication of chronic renal failure.