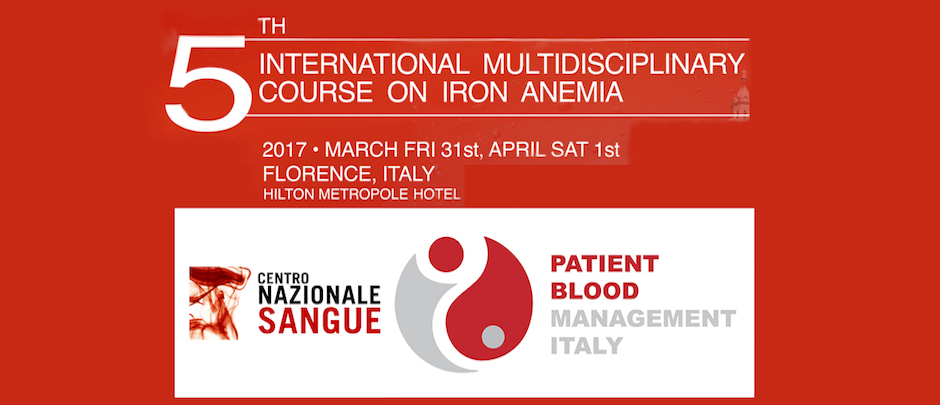 The 5th International Multidisciplinary Course on Iron Anemia this year will have a particular focus on Patient Blood Management (PBM).
Patient Blood Management is a holistic approach to managing the blood resources of each individual patient to reduce transfusion demand and save on blood reserves. The PBM concept is not concentrated on a specific pathogen or procedure, nor on a discipline or specific medical sector, but aims to manage "patients' blood" resources.
We have asked Dr. Sandro Barni, director of the Department of Oncology at the at the Treviglio Hospital located in the Province of Bergamo in Italy, who is also the president of the conference, to explain the subject in more detail.
Why are more and more people talking about PBM? What has changed in the world of medicine that there is so much talk about the management and prevention of costs?
"PBM was conceived several years back in the field of medical transfusion on behalf of the Italian Federal Ministry of Health to optimise the use of blood both during and after surgery. Today, it is imperative to treat any pre-existing deficiencies (support of iron levels!), minimise the iatrogenic blood loss and stimulate erythropoiesis after surgery, thereby reducing transfusion demands to a minimum. This particularly applies in oncological surgery, where it is clear that transfusion without any restraints is no longer acceptable, but on the contrary, detrimental. Already today, several incidences at large centres (e.g. orthopaedic surgery) have shown that although costs associated with iron taken orally (not covered by regular health insurance but is paid for by the hospital or the patient), the structure could still save on blood. And this is of great benefit to the general public.
National PBM guidelines for treating preoperative anaemia in fact recommend supplemental iron for two to six weeks before surgery and indicate iron-based medicines only to be administered intravenously when iron taken orally can no longer be used or does not work.
Based on these assumptions, decisions related to the conference programme have been formed. The programme is showing to be of substantial interest within the entire scientific community.
In the coming weeks we will delve into the other main topics of the conference, or oncology, cardiology and nephrology.