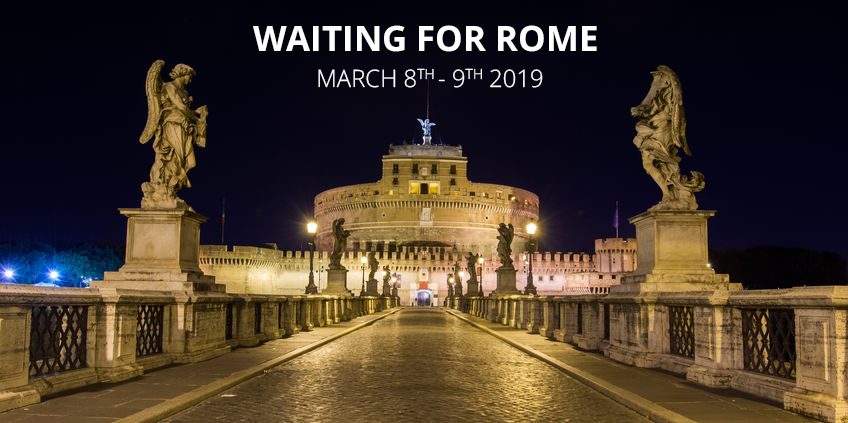 PharmaNutra SpA and Zambon SpA are pleased to announce that the 7th International Multidisciplinary Course on Iron Deficiency will take place in Rome, from Friday 8th to Saturday 9th March 2019.
The Course will present to specialists and researchers from all over the world, data obtained from clinical studies developed with the use of Sucrosomial® technology, as well as presenting update and new evidences to treat iron deficiency.
Authors are encouraged to submit abstracts regarding the use of Sucrosomial® Iron supplementation and its benefits in different cases.
Main topics are related to:
Iron deficiency and iron deficiency anemia
Iron and erythropoiesis
Iron and anemia in cancer and hematologic diseases
Iron and anemia in chronic kidney disease
Iron and anemia in surgery
Iron and anemia in bariatric surgery
Patient blood management
Iron deficiency and iron supplementation in paediatrics
Iron deficiency in gynaecology and obstetrics
Anemia of inflammation
Iron metabolism and biology
Iron and anemia in other general conditions
Authors should notice that the submission deadline is set for February 10th, 2019. Abstracts must be submitted in English and must be emailed to: info@irondeficiencycourse.com.
For further information on abstracts' submission guidelines visit http://www.ironanemiacourse.com/call-for-posters/
The last edition
The 6th edition of the International Multidisciplinary Course on Iron Deficiency (IMCID) took place on April 2018 in Lisbon and it welcomed more than 300 experts and researchers from 27 different countries, confirming the real international dimension of the event.
As pointed out during the last edition of the Course, anemia is one of the most widespread diseases in the world and more than 50 percent of cases are due to iron deficiency. Oral treatment of iron deficiency can be problematic for many patients, who are unlikely to tolerate iron intake and are forced to resort to intravenous intake. In this context, Sucrosomial Iron® represents a real innovation, because despite being an oral formulation, it demonstrates higher tolerability and bioavailability compared to traditional irons. The results of scientific researches and clinical studies presented during the 6th IMCID, have amply demonstrated how Sucrosomial® technology represents a real innovation for both patients and doctors.